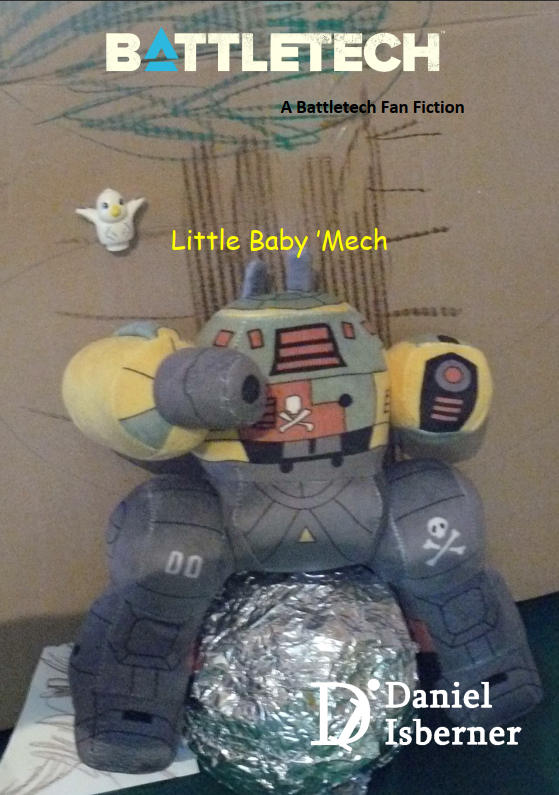 Kleiner Babymech / Little Baby Mech
Kleiner Babymech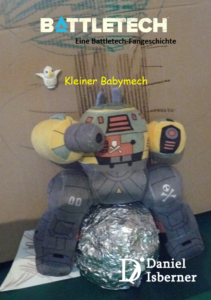 Manchmal habe ich seltsame Ideen. So zum Beispiel meine Idee, eine Battletech-Kindergeschichte zu schreiben. Und nein, ich meine nicht Young Adult, wie Jennifer Broznek sie schreibt, sondern wirklich Kinder.
Also habe ich Kleiner Babymech geschrieben. Da die Geschichte nicht so richtig in das Portfolio von Catalyst passt und ich finde, dass sie in Shrapnel etwas untergegangen wäre (allein schon, weil es niemals diese Masse an Bildern in ihr gegeben hätte), ist sie nun hier kostenlos verfügbar. Mit vielen, vielen Fotos.
Die Fotos entstanden in Zusammenarbeit mit meinen Kindern, die sich fleißig beteiligt haben. Es ist also eine echte Familiengeschichte.
Als kleiner Bonus: Dadurch, dass es kein Catalyst-Produkt ist, muss niemand darauf warten, dass Ulisses die Geschichte niemals übersetzt. Ich habe sie einfach selbst auf Deutsch übersetzt und es gibt jetzt zwei Sprachversionen.
Geplant ist auch noch eine Version mit Zeichnungen, aber die Zeichnerin ist noch nicht so weit. Das wird am Ende natürlich viel, viel besser aussehen als die Version mit Fotos von mir. Ich habe nämlich keinerlei Fototalent. Schreiben kann ich dafür umso besser.
In diesem Sinne, viel Spaß mit Kleiner Babymech.
Wenn euch die Geschichte gefallen hat, könnt ihr euch via PayPal Me bedanken oder meinem Patreon beitreten.
Little Baby Mech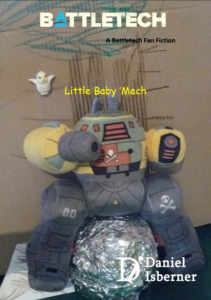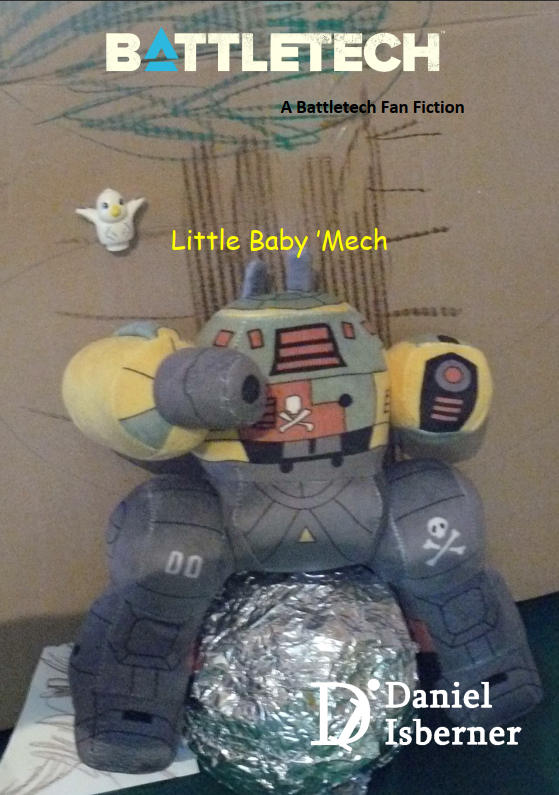 Strange ideas are a habit of mine. One example for this was my idea to write a Battletech Children's Story. No, I am not talking Young Adult. That's covered very well by Jennifer Broznek. I am talking a real children's story.
That lead to me writing Little Baby Mech. Since the story doesn't really fit the portfolio of Catalyst and I felt like Shrapnel would not have done it justice (it would never have gotten this many pictures, if at all), I have now made it available for free. With lots and lots of pictures.
The pictures were created while working with my kids, who provided lots of ideas. This means, Little Baby Mech is a real family story.
A version with drawn images is planned, too. But my artist isn't done yet. That version will look a lot better, of course. She is actually a talented artist and I have absolutely no camera skills. Luckily, my writing is a lot better.
And now, I will let you enjoy Little Baby Mech.
If you enjoyed it, you can thank me via PayPal Me or join the HPG Station Patreon.