Zuletzt aktualisiert am 6. Juni 2021 von DarkISI
Bevor wir zu der Reinforcement Box kommen, noch ein kleines Versandupdate (das ihr aber sicher auch so schon bemerkt habt): Die Adressänderungsmails sind rausgegangen. Wer sie nicht bekommen hat, sollte bitte in den Spamfilter schauen.
Ansonsten sind vier der verbliebenen fünf Container nun auch unterwegs. Bleibt nur noch einer. Für uns hier ist das aber egal, denn für die EU ist alles bereits seit längerem unterwegs. Die Container um die es geht, gehen in die USA.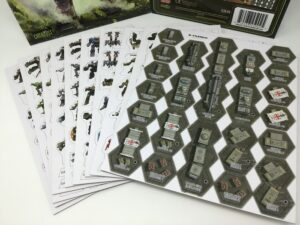 Nun zu Reinforcements: Clan Invasion. Ja, der Name ist etwas verwirrend. Ich finde ihn zumindest ungünstig gewählt.
Das Box Set enthält Mech Standees (Pappaufsteller) sämtlicher Mechs des Kickstarters zum Spielen (fast 200 Stück!), dazu kommen noch Counter für verschiedene Fahrzeuge (die ideale Kombination zu Battle of Tukayyid, das euch ja vereinfachte Regeln für Fahrzeuge liefert). Dazu kommen noch 248 Record Sheets und noch die Twycross-Karte die in Doppelgröße kommt (und natürlich auch doppelseitig bedruckt ist).
Um die Box außerhalb des Kickstarters zu bekommen, müsst ihr leider zum Catalyst Store (mit seinen absurden internationalen Versandkosten), denn der Preis von lediglich 39,99 $ ist schlicht und ergreifend nur dadurch möglich, dass Catalyst die Box selbst vertreibt.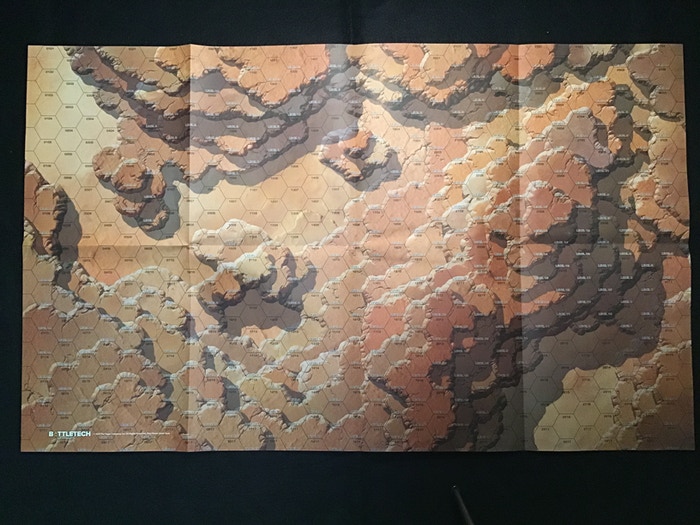 Zum vollständigen Update mit noch ein paar mehr Bildern geht es hier entlang.
(Kleiner Nachtrag: Da ich die Karten aus der Box doppelt haben wollte, um Vorder- und Rückseite gleichzeitig spielen zu können, habe ich damit dann demnächst über 400 Pappmechs. Warum über 400? Na, weil die A Game of Armored Combat und die Clan Invasion Box auch jeweils mit Pappmechs kommen.)
Und noch ein Nachtrag: God and Davion (einer der Camospecs Painter) hat ein hübsches kleines Bild gepostet: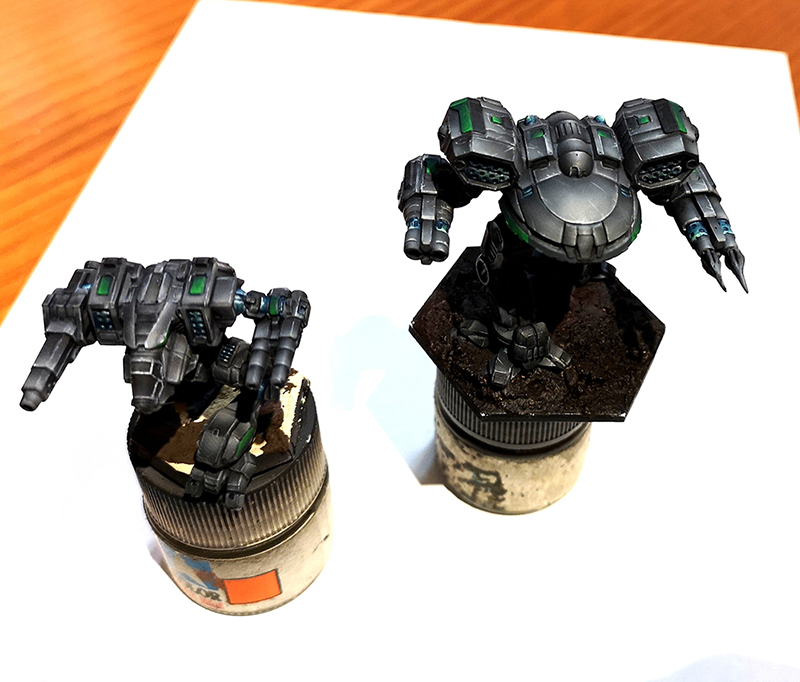 ---
Dir gefällt die HPG Station? Du willst sie unterstützen? Dann hilf, sie zu finanzieren (Webspace kostet Geld und die News hier eine Menge Zeit und irgendwelche Werbebanner oder Trackingcookis will ich absolut nicht hier haben).
Du kannst entweder einem der Links auf der Seite zu Amazon oder Drivethru folgen oder auch gerne PayPal Me nutzen und ein Dankeschön hinterlassen.
Kickstarter Update 169: Reinforcements: Clan Invasion Box Set