Zuletzt aktualisiert am 6. Januar 2023 von DarkISI
Der neue Recognition Guide ist draußen.
Mit Band 29 nähern wir uns dem Abschluss der Reihe, die bis Band 32 verlängert wurde. Weiter geht es dann wohl wieder in 2 Wochen, nachdem die Weihnachtspause jetzt vorbei ist.
Diesmal dabei:
Browning Mobile HQ
Hetzer
Eurus MBT
Dragoon BA
Ontos
Firefly
Assassin
Dervish
Charger
Sagittaire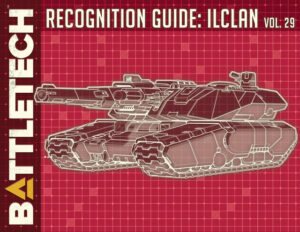 The march of technology across BattleTech's eras is relentless—but some war machines never die. This PDF-only series includes brand-new BattleMechs and OmniMechs, alongside Classic 'Mechs and combat vehicles from both the Inner Sphere and the Clans rebuilt with the latest technology to keep them competitive on modern battlefields. This series also includes in-universe development notes, battle histories, notable pilots, and record sheets for each unit.
Recognition Guide 29 auf

kaufen (PDF)
---
Um immer informiert zu sein: Meldet euch für den Newsletter an!
Recognition Guide: ilClan 29