Zuletzt aktualisiert am 23. Februar 2021 von DarkISI
Blaine hat mal wieder gebloggt und diesmal befasst er sich mit den Theorien der Fans zu Hour of the Wolf.
Tatsächlich lesen sich seine Eindrücke ganz angenehm und ich muss auch sagen: Viele der Fantheorien die ich so gelesen habe, waren wirklich absurd. Er legt ziemlich gut dar, warum das so ist.
Lediglich beim Ursprung der Theorie, dass Stone gegen Alaric kämpfen würde (Atlas III vs. Savage Wolf) vergisst er, dass der Ursprung dieser Theorie nicht irgendwoher kam, sondern von einem offiziellen GenCon Diorama.
Dass die Idee in die Tonne gekloppt gehört, damit hat er im Übrigen vollkommen recht.
---
Dir gefällt die HPG Station? Du willst sie unterstützen? Dann hilf, sie zu finanzieren (Webspace kostet Geld und die News hier eine Menge Zeit).
Du kannst entweder einem der Links auf der Seite zu Amazon oder Drivethru folgen oder auch gerne PayPal Me nutzen und ein Dankeschön hinterlassen.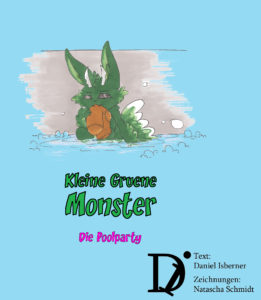 Kleine Grüne Monster – Die Poolparty
Habt ihr euch schon immer gefragt, wohin eure Socken verschwinden, wenn ihr sie einfach nicht mehr wiederfinden könnt?
Sie werden von Kleinen Grünen Monstern gefressen, die in Kleiderschränken wohnen. Normalerweise verstecken sie sich gut und lassen sich nicht sehen, aber meines habe ich kennengelernt und gemeinsam erleben wir lustige Abenteuer.
Heute will Kleines Grünes Monster eine Poolparty feiern — in meiner Badewanne.
Blaines Blog: Hour of the Wolf – Fantheorien