Zuletzt aktualisiert am 25. Oktober 2012 von DarkISI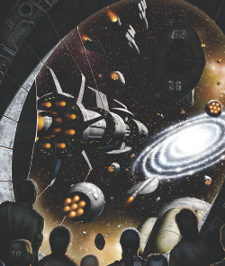 Wie es aussieht, stehen einzelne Abschnitte von Interstellar Operations als Beta in den Startlöchern. Randall Bills hat gestern auf Reddit ein AMA (Ask Me Anything) gehalten und dabei kam auch Interstellar Operations zur Sprache und Randall hat folgende Aussage getätigt:
I should start posting up PDFs of sections in that open Beta next week (fingers crossed). And I should have the first drafts of both the Running a Force and Building a Mercenary in next week as well…
Hoffen wir das Beste.
Ich bin nicht dazu gekommen, alles zu lesen, vielleicht verstecken sich in dem Log also noch ein paar mehr interessante Informationen. Wer etwas findet, darf also gerne Bescheid sagen 🙂
Interstellar Operations – Beta kommt