Zuletzt aktualisiert am 7. Oktober 2020 von DarkISI
Wie auf der offiziellen Seite der Razer Con 2020 zu sehen ist, wird es dort eine exklusive Premiere für MechWarrior 5 geben.
Vermutlich handelt es sich dabei um Material aus dem angekündigten DLC "Heroes of the Inner Sphere" handelt. Die Razer Con findet am 10. Oktober statt.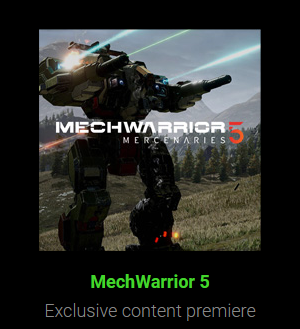 MechWarrior 5 auf der RazerCon 2020