Zuletzt aktualisiert am 9. Februar 2022 von DarkISI
Nachdem Nachschub lange gedauert hat und auch die Qualität oftmals eher zu wünschen übrig ließ, werden die "Premium" Miniaturen von Creative Juggernaut nicht mehr fortgeführt. Aktuell ist wieder der Black Knight Clanbuster bei Catalyst im Shop zu haben, allerdings mit einem Zusatz:
NOTE: This item will be discontinued after this release, as the manufacturer has shifted away from its previous plans. Future premiums are being re-sourced.
Zu Deutsch: "Dieses Produkt wird nach dieser Lieferung nicht mehr fortgeführt, da der Hersteller von seinen früheren Plänen abgewichen ist. Zukünftige Premiums werden neu vergeben."
Der letzte Satz ist der spannende Teil, weil das bedeutet, dass offenbar nicht nur der Black Knight nicht mehr fortgeführt wird, sondern die komplette "Premium"-Reihe von Creatuve Juggernauts. Aber nicht, weil Catalyst keine Premium-Miniaturen mehr verkaufen will. In der Zukunft werden die aber von einer anderen Firma kommen.
Ob die dann auch konstant Nachschub liefern kann und wie die Preise aussehen werden, sehen wir dann.
UPDATE:
Es gibt nun eine offizielle Meldung von Creative Juggernaut auf ihrer Facebook-Seite (spannenderweise nicht auf der Homepage).
When we began this relationship between Catalyst Games Labs and Creative Juggernaut it was our mutual intent to do limited production runs of variant BattleMechs. We were successful in that we did deliver multiple product releases, and the fan base liked what they received. The great news is that the demand for such unique variants is far greater than either company anticipated.
Having met our initial order commitments, we are moving onto other exciting and fascinating projects, including our own game, Land & Sea. We are still working closely with CGL on other fantastic products that you will likely be hearing about in the near future.
Danach gefragt, ob es keine weiteren Battlemechs geben wird, kam diese Antwort:
I will not comment beyond this[…]

We are working on a number of really neat projects but due to non-disclosure, I am restricted in what I can say at this time.
Alles in allem klingt das nach Marketingfloskeln, wohingegen Catalysts Ansage deutlich ist, was zukünftige "Premium" Minis von Creative Juggernaut angeht. Spannend ist in der Hinsicht auch, dass Blaine mehr Minis angeteasert hatte und die Tüten mit Restteilen auch Teile von Minis beinahltet haben, die weder von der Stormcrow noch vom Black Knight stammten.
Auf der Seite beschwert sich auch schon jemand, dass die Profite nun in ein eigenes Spiel und nicht mehr Battletech Miniaturen fließen werden. Egal, wie man die Minis von Creative Juggernaut bewertet, das ist eine absurde Beschwerde. Wohin eine Firma ihre Profite bringt, was sie damit weiterentwickelt, ist der Firma überlassen. Das ist so als wenn man sich darüber beschwert, bei McDonalds einen Big Mac gekauft zu haben, aber nun bringen sie eine neue Soße für die Chicken McNuggets … Na und?
---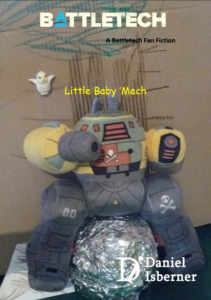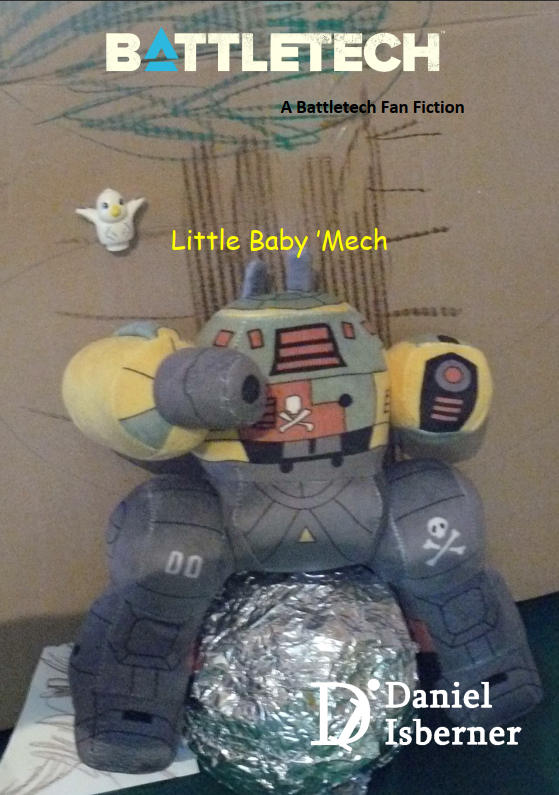 Dir gefällt die HPG Station? Du willst sie unterstützen? Dann hilf, sie zu finanzieren (Webspace kostet Geld und die News hier eine Menge Zeit und irgendwelche Werbebanner oder Trackingcookis will ich absolut nicht hier haben).
Du kannst entweder einem der Links auf der Seite zu Amazon.de, Amazon (COM, CA, FR, IT, UK…) oder Drivethru folgen oder auch gerne PayPal Me nutzen und ein Dankeschön hinterlassen. Gerne könnt ihr die HPG Station auch über Patreon unterstützen.
Kleiner Babymech/Little Baby Mech ist als kostenlose Fangeschichte verfügbar. Das perfekte Buch für alle kleinen Battletech-Fans.
"Premium" Miniaturen werden eingestellt [UPDATE]