Zuletzt aktualisiert am 1. August 2022 von DarkISI
Die nächsten beiden Dark Age Neuauflagen (Pandora's Gambit & Fire at Will) sind jetzt im Handel. Fehlen nur noch zwei, dann ist die Reihe erledigt.
Wie gewohnt zuerst die E-Books auf Amazon. Drivethru und Print on Demand folgen dann demnächst.
Für beide Bücher ist nun auch das Taschenbuch verfügbar und sie sind auf Drivethru erschienen.
Pandora's Gambit (3135 – 3137)
THREE SIDES TO EVERY WAR…

In 3069, the extremist Word of Blake group attacked the capital of the Free Worlds League and declared its leader, Captain-General Thomas Marik, to be a fraud. House Marik fell into disgrace, and after eight centuries, the Free Worlds League shattered.

Three captains-general now vie to reunite the realm:

• Anson Marik of the Marik-Stewart Commonwealth prides himself on possessing Marik blood, and seeks to rule on its strength.
• Lester Cameron-Jones of the Regulan Fiefs knows the Marik bloodline is defunct; only a new royal house can resurrect the League.
• Jessica Marik of the Oriente Protectorate is on a mission to redeem her father's name: the false Thomas Marik, and the very man who helped destroy the League.

The world of Marik becomes a battleground as the three contenders prove they will go to any lengths to further their causes. But only Jessica Marik appears to remember that the Free Worlds League was forged not through military might alone, but also through alliances of trust. They will all find the price for their ambitions is higher than they could ever have imagined. Who will be willing to pay to achieve their dream?
Auf

kaufen (Taschenbuch & E-Book)
Buy on

– International Link (paperback & eBook)
Auf

kaufen (E-Book)
Fire at Will (3136 – 3138)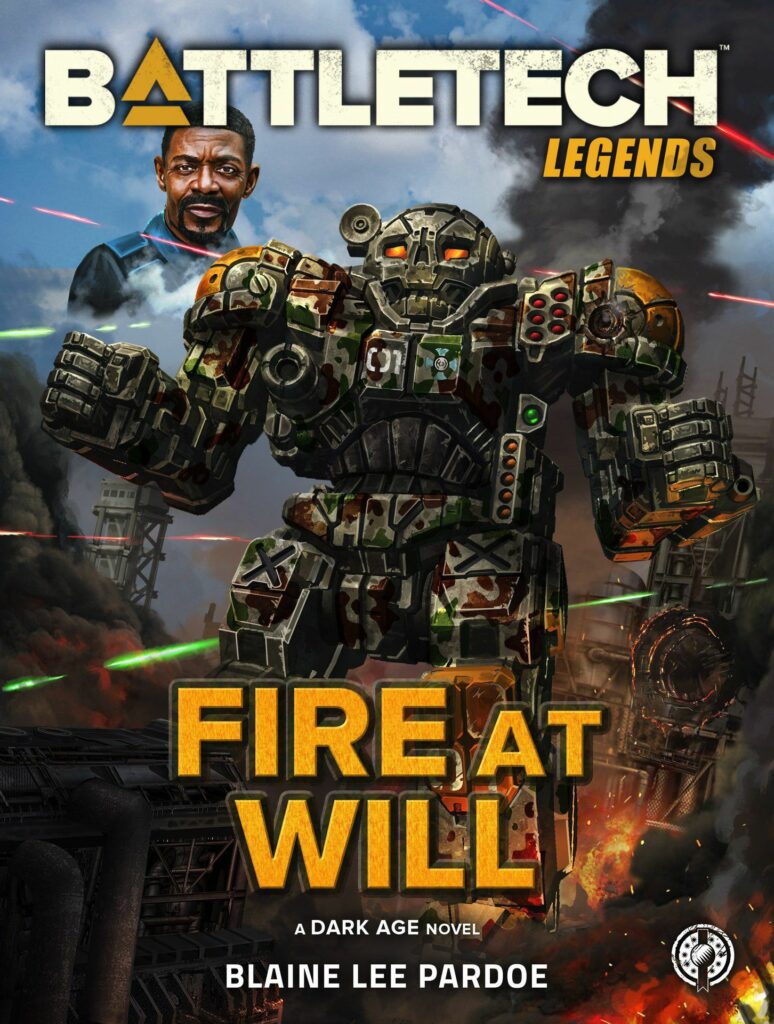 AGAINST ALL FOES…

For too long, the people of the Lyran Commonwealth have only reacted to attacks by their enemies. Now, Archon Melissa Steiner launches an intricate gambit that will secure the safety of her subjects—and secure her own power against those who wish to take it…

Trillian Steiner has always been a loyal warrior and supporter of the archon. But when she is ordered to strike against the Free Worlds League, victory is not her only goal. The leader of the campaign—the politician and business magnate Vedet Brewer—has been consolidating power within the Commonwealth for years. And now the archon has decided to rider herself of two threats with one move.

For Trillian is there not to ensure success but, through a web of machinations, to guarantee the duke's downfall—before the worlds he conquers become the foundation of an attempt to take over the entire Commonwealth. And in the chaos of war and the never-ending struggle for power, Trillian's strength and devotion will be sorely tested…
Auf

kaufen (E-Book)
Buy on

– International Link (paperback & eBook)
Auf

kaufen (E-Book)
Battletech: Pandora's Gambit & Fire at Will – Jetzt im Handel!