Zuletzt aktualisiert am 26. August 2022 von DarkISI
Update: Taschenbuch und Drivethru sind jetzt online.
Na, gestern ging es aber ab. Gleich 3 Veröffentlichungen haben wir für Battletech. Zum einen gibt es die digitale deutsche Neuauflage von Der Kriegerprinz, dann ist Jaguar's Leap nun auch außerhalb des Kickstarters erhältlich und die Krönung ist dann Marauder, ein Sammelband der drei Black Marauder Stories aus Battlecorps-Zeiten, zusamen mit einer neuen vierten Geschichte.
Bei Jaguar's Leap und Marauder gehe ich davon aus, dass wir auch noch Taschenbuchausgaben auf Amazon sehen werden, bei Der Kriegerprinz wohl eher nicht (außer Ulisses überrascht uns alle).
Kleine persönliche Anekdote am Rande: Der Kriegerprinz war damals mein Einstieg in die Battletech-Romanwelt. Mir ging auf der Klassenfahrt der Lesestoff aus, ich kannte MechWarrior 3 (unsicher, ob zu dem Zeitpunkt auch schon 4) und das Buch stand im Buchladen. Also griff ich zu. Der Rest … ist Geschichte. So einige davon mittlerweile für euch auch zu lesen.
Marauder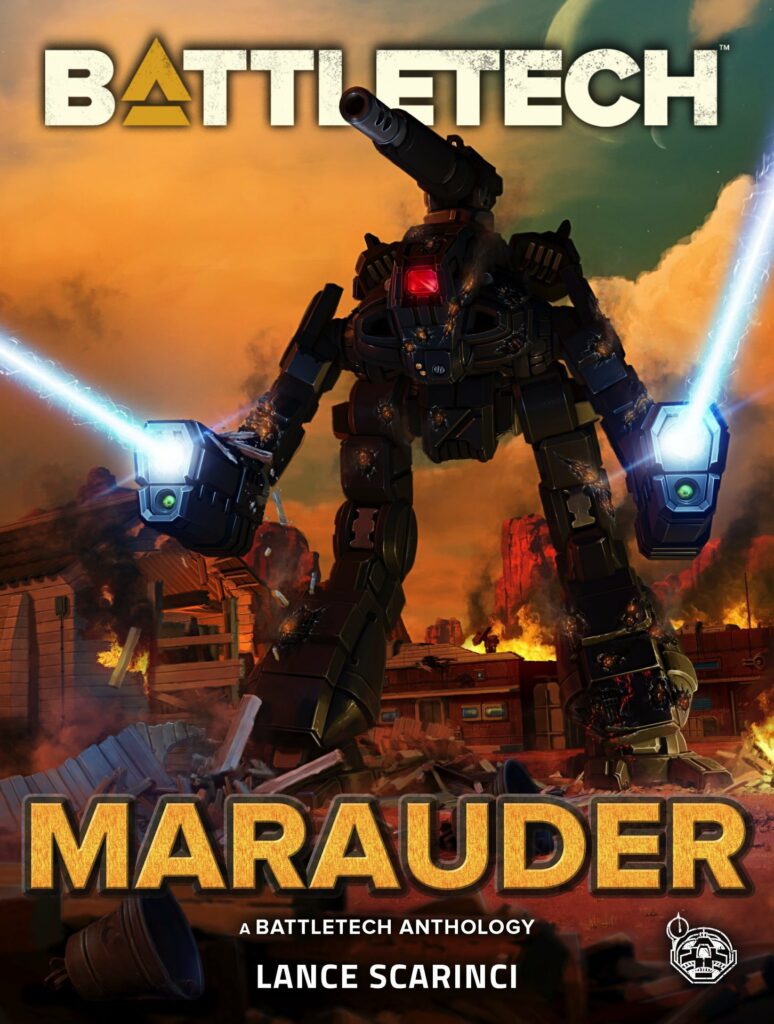 SOMETHING LURKS IN THE SHADOWS…
During the chaos of the Word of Blake's Jihad, the MechWarriors of the Federated Suns will go to any lengths to defend their nation from the Blakists' unholy terror—including making deals with the devil. But that devil might just be a literal one: an all-black Marauder, hidden for several decades, that carries an aura of dread that infects everyone who encounters it. Many blame it for causing unexplained disappearances, technical failures, and even madness. But what is the so-called Dark One? Is it merely a ghost story told to scare pirates on the edge of the Periphery, or does something truly evil live beneath its cold, blackened armor?
This anthology collects the first three of Lance Scarinci's stories about the Dark One, along with a brand-new fourth story exclusive to this volume.
Auf

kaufen (Taschenbuch & E-Book)
Buy on

– International Link (paperback & eBook)
Auf

kaufen (E-Book)
Jaguar's Leap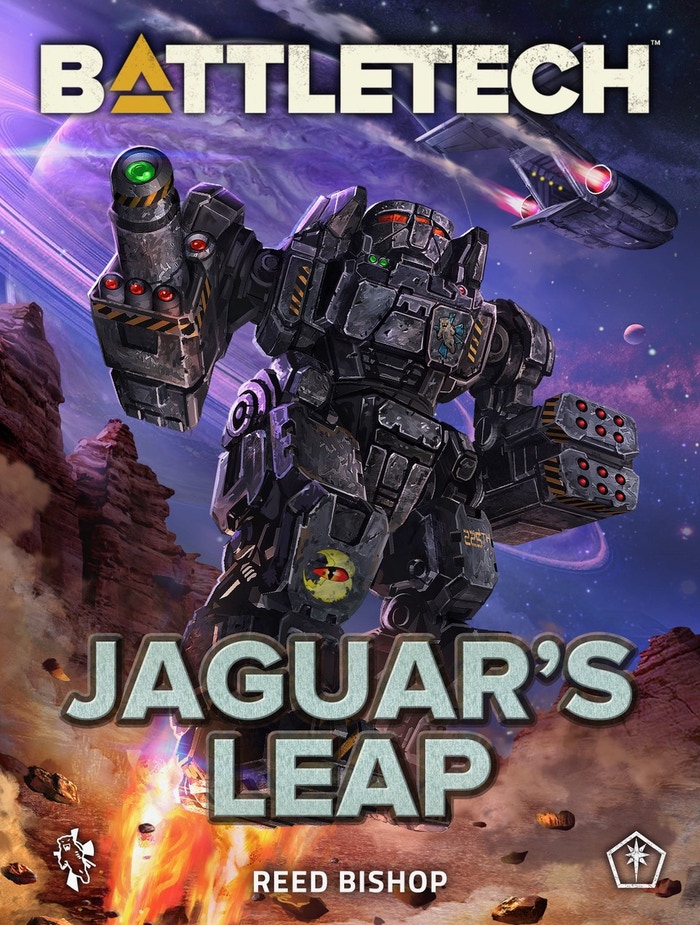 FIVE AGAINST ONE…
It was supposed to be just another exercise—a Star of light 'Mechs against one assault 'Mech. Jackson is a ristar cadet in Clan Smoke Jaguar, renowned—and envied—for never losing a battle. The five cadets beneath him in the rankings plan to hand him his first defeat. But the training goes terribly wrong, and before the day is over, there are winners and losers—and one cadet will not survive the day.
That training exercise sets in motion a chain of actions that encompasses both events that occurred decades earlier, and those yet to come. Now a full MechWarrior, Star Captain Jackson searches for answers—both about his past, and what had happened that fateful day. But what he learns are secrets that threaten to upend his entire life—and make him reconsider what it means to be a Smoke Jaguar…
Auf

kaufen (Taschenbuch & E-Book)
Buy on

– International Link (paperback & eBook)
Auf

kaufen (E-Book)
Der Kriegerprinz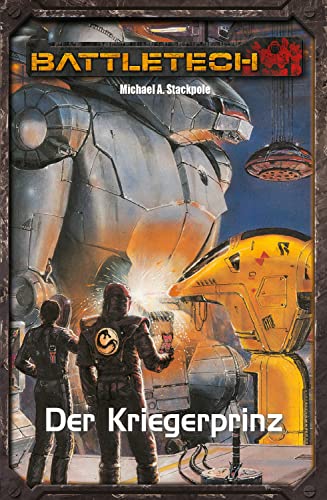 Prinz Steiner-Davion führt eine Einsatztruppe in die Entscheidungsschlacht, um die Innere Sphäre vor neuen Clan-Angriffen zu bewahren. Doch was erwartet ihn bei der Rückkehr? Was haben Sun-Tzu Liao und Katrina Steiner ausgeheckt, während die Armeen der Nachfolgerstaaten fern der Heimat mit den Clans abrechneten?