Zuletzt aktualisiert am 7. November 2021 von DarkISI
Catalyst hat damit begonnen, Wave 2 Produkte in den eigenen Store zu bringen. Für uns in Deutschland ist das leider immer noch wenig hilfreich, weil das geplante europäische Versandzentrum noch nicht da ist. Was genau dort los ist, versuche ich derzeit zu erfahren und eine offizielle Aussage zu bekommen. Was man über Ecken von der SPIEL hört ist jedoch, dass der ursprünglich geplante Partner plötzlich die Bedingungen ändern wollte.
Aber in Deutschland sind wir zum Glück ja nicht ganz ohne Händler. Ich habe daher beim SciFi Trader nachgefragt, wie es aussieht.
Die Urban Lance geht heute online. Dazu noch einzelne Minis aus diversen Boxen.
Zusätzlich sind Plushy und die anderen Sachen bestellt. Das gilt auch für die Legends Box und die anderen exklusiven Dinge sowie die Sticker. Wann es ankommt ist, schon allein in Anbetracht der Situation im weltweiten Warenverkehr, schwer zu sagen. Aber es kommt und ihr werdet es beim SciFi Trader bekommen.
Die folgenden Produkte waren und sind nun im Catalyst Store und damit hoffentlich bald auch beim SciFi Trader:
Clan Invasion Box Set
Clan Invasion Box Set
Alpha Strike Cards: Clan Invasion
Alpha Strike Cards: Succession Wars
BattleTech Legends – standard edition
BattleTech Legends – limited edition
BattleMat: Battle of Tukayyid (Smoke Jaguar / Landing Zone)
BattleMat: Battle of Tukayyid (Ghost Bear / Nova Cat)
BattleMat: Battle of Tukayyid (Jade Falcon / Steel Vipers)
BattleMat: Battle of Tukayyid (Wolf / Diamond Shark)
BattleMat: Grasslands / Tundra
BattleMat: Strana Mechty / Circle of Equals
ForcePack: Clan Heavy Star
ForcePack: Clan Elementals
ForcePack: Inner Sphere Direct Fire Lance
ForcePack: Inner Sphere Urban Lance
ForcePack: Legendary MechWarriors
PlushyTech: Urbie
Salvage Box: Legendary
Salvage Box: UrbanMech
---
Dir gefällt die HPG Station? Du willst sie unterstützen? Dann hilf, sie zu finanzieren (Webspace kostet Geld und die News hier eine Menge Zeit und irgendwelche Werbebanner oder Trackingcookis will ich absolut nicht hier haben).
Du kannst entweder einem der Links auf der Seite zu Amazon.de, Amazon (COM, CA, FR, IT, UK…) oder Drivethru folgen oder auch gerne PayPal Me nutzen und ein Dankeschön hinterlassen. NEU! Gerne könnt ihr die HPG Station auch über Patreon unterstützen.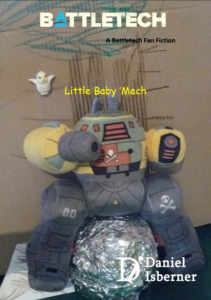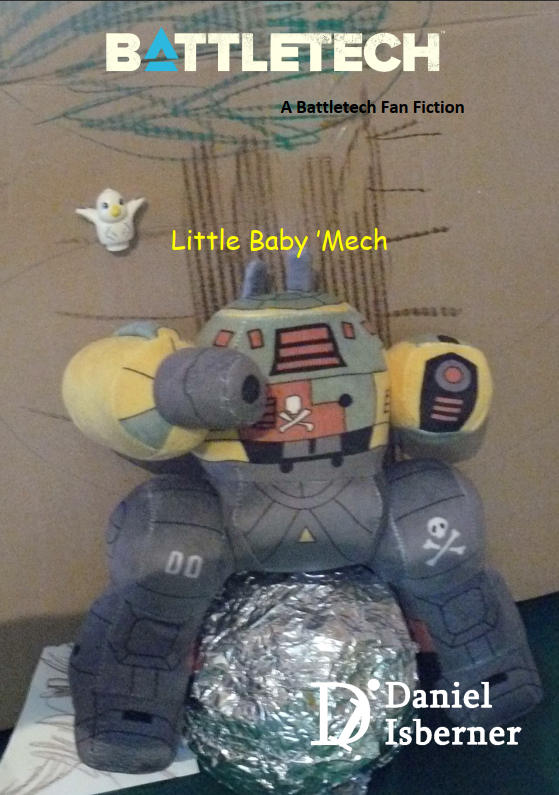 Kleiner Babymech/Little Baby Mech ist als kostenlose Fangeschichte verfügbar. Das perfekte Buch für alle kleinen Battletech-Fans.
Wave 2 Produkte im Catalyst Store und beim SciFi Trader