Zuletzt aktualisiert am 2. Juli 2022 von DarkISI
Was lange währt …
Endlich ist sie da: Die Fortsetzung von The Price of Duty. Mercenary's Honor führt die Geschichte der zweiten Gray Death Legion fort und lehnt sich mit dem Titel geschickt an den zweiten Band der Originalreihe an.
Einen gedruckten Band wird es vorerst nicht geben. Den gibt es erst, wenn alle Bände der Reihe veröffentlicht sind.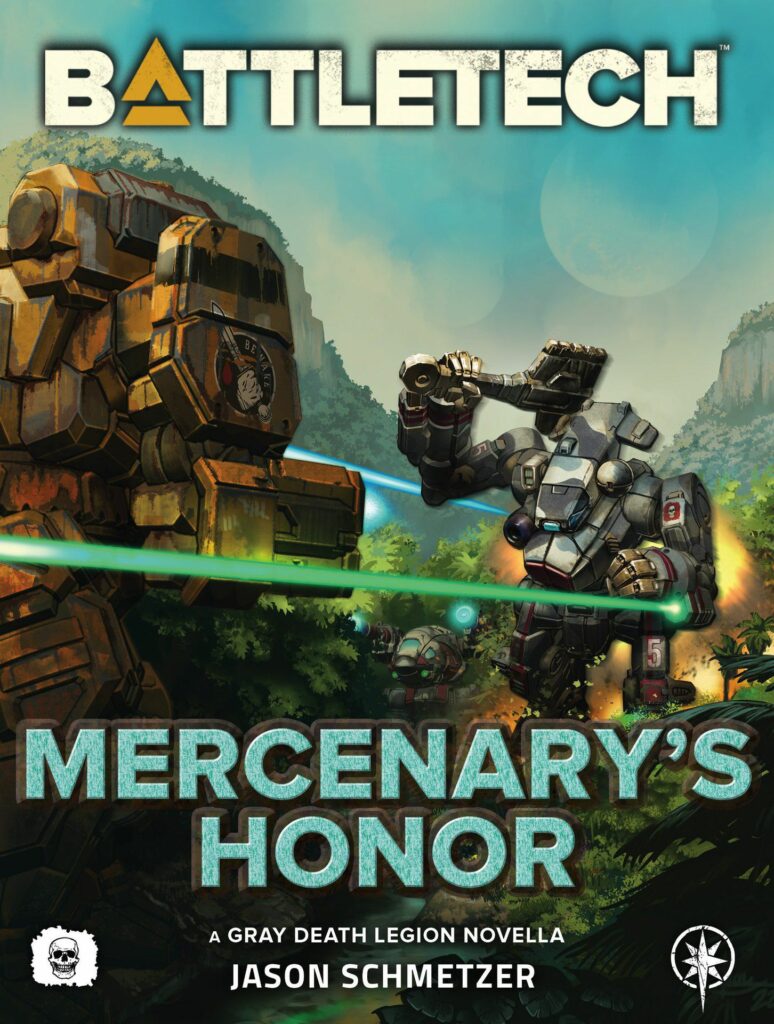 CONTRACTS MAKE STRANGE ALLIES…
For new mercenary groups just starting out, one of the primary rules is "Follow the money." Even when it's being paid by the same people who forced you to become a mercenary unit in the first place.
Ronan and Isobel Carlyle are experiencing this right now, having accepted a contract from the newly-formed Tamar Pact, the cluster of planets that recently seceded from the Lyran Commonwealth—and got the once loyal-Carlyle siblings cashiered as turncoats.
Now the Pact wants the Legion's help with one of their newer planets, Crimond. But murky mission parameters and an unhelpful liaison officer leaves Ronan and Bel wondering who's a friend and who's a foe. And when the Legion splits up to handle two different missions, Bel finds herself an entire continent away, on a mission to scout an abandoned Star League base. But she soon discovers the base—and the nearby community—is anything but abandoned…and if she doesn't act fast, she and her GDL commandos will receive a welcome they won't walk away from…
Auf

kaufen (E-Book)
Buy on

– International Link (eBook)
Auf

kaufen (E-Book)
Mercenary's Honor – Die zweite Gray Death Legion Novelle ist da