Zuletzt aktualisiert am 20. Juli 2022 von DarkISI
Gleich zwei schöne Dinge habe ich heute für euch. Zum einen gibt es bei DrivethruRPG und DrivethruFiction einen Summer Sale. Das heißt ihr bekommt Quellenbücher, Regelwerke, Romane, Novellen und Kurzgeschichten günstiger als sonst. Wenn ihr also gerade am Überlegen wart, was ihr noch so braucht … Schaut rein!
Und dann ist da noch der dritte und letzte Band der Founding of the Clans Trilogie. Land of Dreams ist jetzt als E-Book und Taschenbuch verfügbar.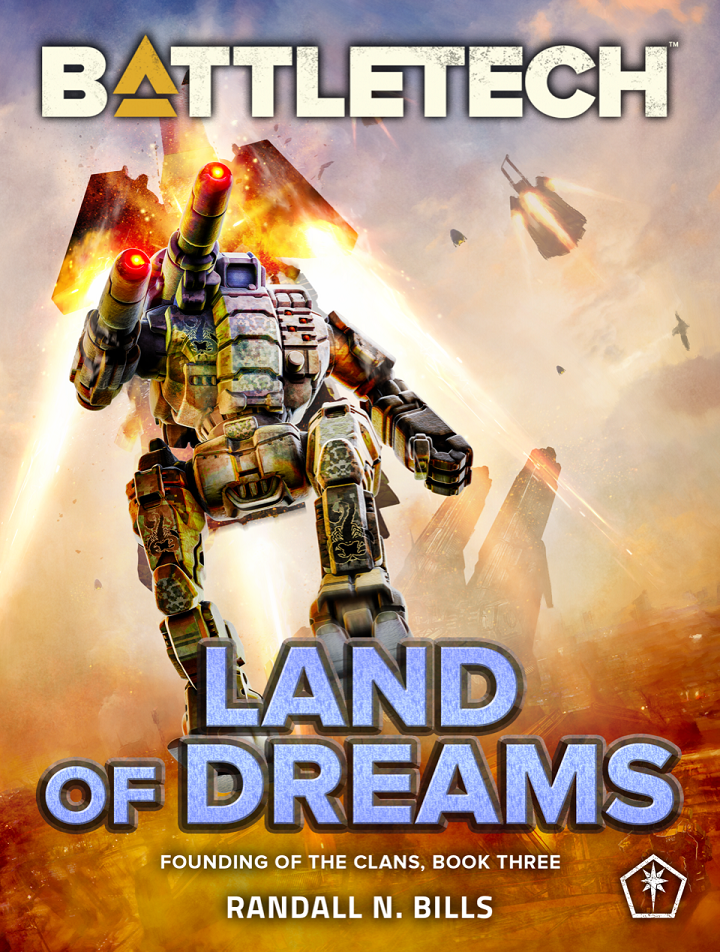 RETURN IN TRIUMPH…OR NOT AT ALL…
Two thousand light years from Terra, two brothers leave behind the shattered dreams of their father, the great General Aleksandr Kerensky. For a second time, war drives them into the dark and cold of the void, as the raging conflict engulfs the Pentagon Worlds and the nascent Star League-in-Exile.
For nearly fifteen years on the world of Strana Mechty—the land of dreams—Andery Kerensky has watched his elder brother Nicholas shape an all-new society of warriors that follows their ilKhan with near religious fanaticism. And despite the costs already paid in blood for that transformation, Andery knows the worst is yet to come. For Nicholas will stop at nothing to mold his followers into something never-before-seen in human history. And all with one singular goal: to return to the Pentagon Worlds and punish those that destroyed their father's dream.
Can Andery continue to be his brother's conscience, even as Nicholas' final hammer blows forge the Clans into the great and terrible society it is poised to become? Or will the titanic assault of Operation Klondike, and the Clans' return to the Pentagon Worlds, shatter what Nicholas has built entirely? And just how far will Andery let Nicholas go to pursue his zealous quest of a united Clan Homeworlds…
Auf

kaufen (Taschenbuch & E-Book)
Buy on

– International Link (paperback & eBook)
Auf

kaufen (E-Book)
Land of Dreams (Founding of the Clans 3) & Drivethru Summer Sale