Zuletzt aktualisiert am 7. Januar 2021 von DarkISI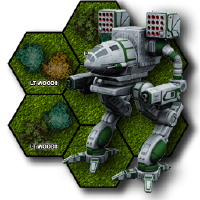 Der neue Release Candidate für die geplante Stable 48.0 ist erschienen. Nachdem man ursprünglich ja gehofft hatte, das neue Jahr mit einer neuen Stable einläuten zu können, war nun offenbar doch erst noch ein zweiter Release Candidate nötig.
Megamek
Changelog:
+ Issue #2510: Prevent bot from directly targeting gun emplacements with physical attacks for an insta-kill
+ Issue #2513, #907: Adjust message for gun emplacement ammo criticals to more clearly indicate if no damage has occurred;
implement non-weapon/ammo critical hits (e.g. ECM) on gun emplacements
+ Issue #2517: Ensure AmmoType::canSwitchToAmmo ignores munition types
+ PR #2519: Open up Compute and MMRandom to allow mocking in tests
+ Issue #2522: Vehicular Grenade Launchers smoke munitions not working
+ Issue #2533: Explosive Ammunition BV Penalty Errata
+ Issue #2537: Prevent soft-lock when processing nuclear blasts near the edge of the board;
improved error recovery when loading games after processing failure in certain cases
+ Issue #2535: Remove nag for airborne unit entering rubble hex
+ Issue #2499: Separating Colour Camouflage and Player Colours
+ Issue #2544: Rear or turret-mounted weapons failing to load
+ Issue #2550: NPE when 'Go Down' is used by an elevation 1 AirMech
+ PR #2554: Fix TargetRoll description if negative modifier is first
+ Data: New Sprites, Rec Guide 7 units, some date fixes (#2520)
+ Issue #2529: Dead-fire ammo wrong shots/ton
+ Issue #2527: Purchase list showing different items as same description
+ PR #2556: Remove duplicate boards.
+ Issue #2523: Ammo explosion should apply 1 hit of feedback damage even with auto-eject
MegaMekLab
Changelog:
+ Issue #845: Compact engine and gyro not adjacent on superheavies
+ Issue #846: Ammunition in any location on a Clan 'Mech giving explosive ammunition BV penalty
MekHQ
Changelog:
+ Issue #2283: Ensure contracts are generated with the correct number of retries
+ Data: Adding Missing images.
+ Issues #2296 and #2299: Support older campaign dropship and jumpship ammo bin sizes in XML file
+ PR #2302: Fixing Log Display Spacing
+ Issue #2295: Expanding null protections for rank systems and adding defaults
+ PR #2303: Fixing Gender assignment on Generation
+ Issue #2270: Scenarios Respect Sort Order
+ Issue #2297: Ensure shots needed is converted properly between ammo types
+ Issue #2310: Avoid procurement popup exceptions due to race condition
+ Issue #2298: Do not display unknown armor types in the Parts In Use report
+ PR #2308: Add EquipmentPart unit tests and fix minor bugs
+ Issue #2266: For LAMs check Landing Gear and Avionics when considering repairable slots
+ Issue #2317: Ensure Person::idleMonths defaults to 0
+ PR #2324: Restrict removing, salvaging, or scrapping certain locations with avionics and landing gear on LAMs
+ Issues #2325 #2328: Do not throw NPE on missing equipment when unscrambling equipment numbers
+ PR #2330: Fix capitalization of MechWarrior portrait folder
+ Issue #2332: Delete refit file if unable to read it back when saving
+ PR #2294: Add contract market tests and add setters for static singletons (e.g. Systems and RandomFactionGenerator)
+ Issues #1727 and #2318: Colour Camouflage and Camouflage Selector Standardization
+ PR #2293: Upgrades built in campaigns to 0.47.15
+ Issue #2341: Equipment on incorrect mounts are not fixed
+ Issue #2342: Customs in CPNX with invalid file name chars do not save to disk
---
Dir gefällt die HPG Station? Du willst sie unterstützen? Dann hilf, sie zu finanzieren (Webspace kostet Geld und die News hier eine Menge Zeit).
Wenn du ein Kind kennst, das gerade etwas zu lesen gebrauchen kann, dann ist hier der perfekt Weg zur Unterstützung: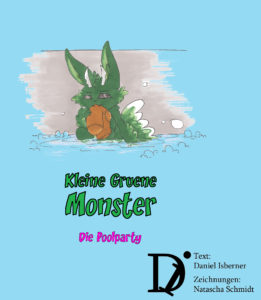 Kleine Grüne Monster – Die Poolparty
Habt ihr euch schon immer gefragt, wohin eure Socken verschwinden, wenn ihr sie einfach nicht mehr wiederfinden könnt?
Sie werden von Kleinen Grünen Monstern gefressen, die in Kleiderschränken wohnen. Normalerweise verstecken sie sich gut und lassen sich nicht sehen, aber meines habe ich kennengelernt und gemeinsam erleben wir lustige Abenteuer.
Heute will Kleines Grünes Monster eine Poolparty feiern — in meiner Badewanne.
Neue MegaMek-Version: 0.47.16 (RC2)