Zuletzt aktualisiert am 13. Februar 2021 von DarkISI
Das neue Kickstarterupdate ist da. Wie gewohnt, findet ihr das vollständige Update (und ein paar mehr Bilder) auf Kickstarter und hier eine Zusammenfassung.
Diese Woche gibt es ein paar Samples aus der Produktion der Premium- und Sammlerausgaben der Romane. Randall zeigt uns Bilder der gebundenen Ausgaben von Lethal Heritage, Blood Legacy, Lost Destiny, Way of the Clans, Bloodname und Falcon Guard.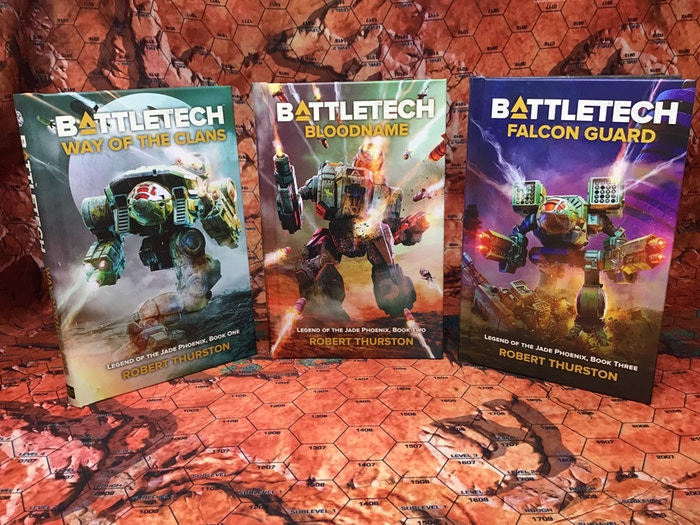 ---
Dir gefällt die HPG Station? Du willst sie unterstützen? Dann hilf, sie zu finanzieren (Webspace kostet Geld und die News hier eine Menge Zeit).
Wenn du ein Kind kennst, das gerade etwas zu lesen gebrauchen kann, dann ist hier der perfekt Weg zur Unterstützung: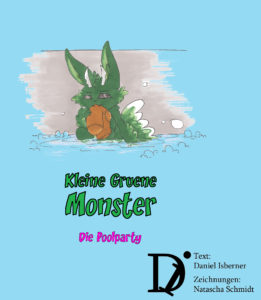 Kleine Grüne Monster – Die Poolparty
Habt ihr euch schon immer gefragt, wohin eure Socken verschwinden, wenn ihr sie einfach nicht mehr wiederfinden könnt?
Sie werden von Kleinen Grünen Monstern gefressen, die in Kleiderschränken wohnen. Normalerweise verstecken sie sich gut und lassen sich nicht sehen, aber meines habe ich kennengelernt und gemeinsam erleben wir lustige Abenteuer.
Heute will Kleines Grünes Monster eine Poolparty feiern — in meiner Badewanne.
PS: Es gibt jetzt auch eine englische Version.
Kickstarter Update 161: Premium und Sammlerausgaben der Romane – Produktionsbeispiele