Zuletzt aktualisiert am 15. April 2022 von DarkISI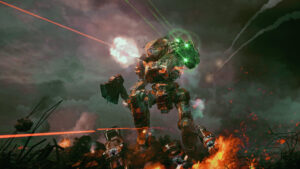 PGI hat einen neuen MechWarrior 5 DLC angekündigt. Nachdem zuletzt ja schon klar war, dass der Hatchetman kommen wird, haben sie um den nun einen eigenen DLC gebaut.
Der DLC wird deutlich kleiner ausfallen als Legends of the Kestrel Lancers. Nachdem fast das komplette Team abgezogen wurde, ist das auch nicht all zu überraschend. Da schon dort im Quartalsbericht angekündigt wurde, dass die verbliebenen Entwickler noch zu Ende führen, was sie begonnen haben, dürfte das nun eben dieses zu Ende führen sein.
Im neuen DLC enthalten sein wird, neben dem Hatchetman:
23 neue Mech-Varianten, die auf Nahkampf spezialisiert sind
5 neue Helden-Mech-Varianten, für die das gleiche gilt
9 neue Nahkampfwaffen (Battleaxe, Axe, Hatchet, Claymore Sword, Trench Blade, Claw, Katana Sword, Long Sword & Mace)
3 neue Gelände (Scrapyard, Tourmaline/Rubellite & Hooooo Desert)
Missionstonnage kann nun gegen C-Bills überschritten werden
Wechsel in einen anderen Mech aus der eingesetzten Lanze, wenn der eigene zerstört wird
Die Star Map wird überarbeitet
Der Vertragsbildschirm wird überarbeitet
Dazu kommen vermutlich ein paar Bugfixes und das Abklemmen von Mods, indem denen wieder mal alles zerschossen wird.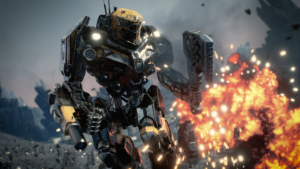 Zum Preis lässt sich bei PGI nichts finden, aber ich vermute, dass es mir für das, was hier geboten wird, zu hoch sein wird. Viele der Optionen sind über kostenlose Mods verfügbar. Viele weitere, mir wichtige, Mods würden mit dem Update vermutlich wieder abgeklemmt werden. Und der Mehrwert fällt, meiner Meinung nach, gering aus. Das mag natürlich anders aussehen, wenn ihr großen Spaß am Nahkampf habt, dann könnte hier für euch wirklich was dabei sein. Bei mir ist das aber nicht der Fall. Zugegebenermaßen habe ich MechWarrior 5 aber auch nicht wieder angefasst, seit Nahkampf eingeführt wurde, habe also nie getestet, ob er mir Spaß macht.
MechWarrior 5 DLC 3 – Call to Arms