Zuletzt aktualisiert am 4. März 2023 von DarkISI
Da hat Catalyst ja gerade mal eine Meldung mit einer Wagenladung an Informationen rausgehauen.
Fangen wir mit dem wichtigsten Punkt an:
Launch Party
Die offizielle Launch Party in Deutschland wird in Berlin stattfinden. Genau genommen bei UniPlay e.V., Heckerdamm 210, 13627 Berlin. Mein Stand ist Sonntag, genaue Informationen folgen noch. Ich werde auf jeden Fall dort sein, falls das eure Entscheidung zu kommen oder nicht zu kommen in irgendeiner Form beeinflusst.
Force Packs
Proliferation Cycle
Auf der AdeptiCon wird es Vorabkopien einiger Force Packs geben, darunter auch das Proliferation Force Pack, über das ich vorgestern bereits berichtet habe. Ein schönes Render des Packs gibt es dann auch gleich.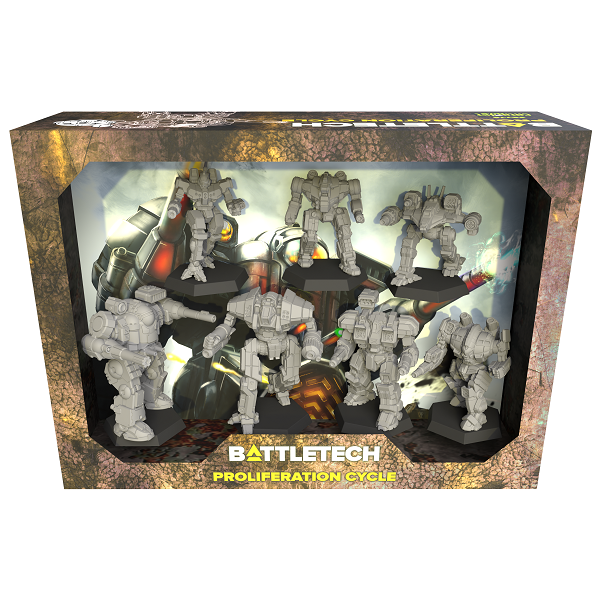 Das Proliferation Cycle Force Pack kommt mit einem Code, damit ihr die zugehörige Anthologie kostenlos herunterladen könnt und es wird im Frühling in den allgemeinen Handel kommen.
UrbanMech Lance
Ich hatte es schon mitbekommen, weiß aber gerade nicht, ob das UrbanMech Force Pack schon offiziell verkündet worden war: Es wird ein Force Pack mit vier UrbanMechs geben. Mit dem UM-R60 aus der Salvage Box in einer neuen Pose und drei neuen Varianten, eine davon frisch aus der ilClan Ära.
Auch das UrbanMech Force Pack wird im Frühling in den allgemeinen Handel kommen und nicht exklusiv sein.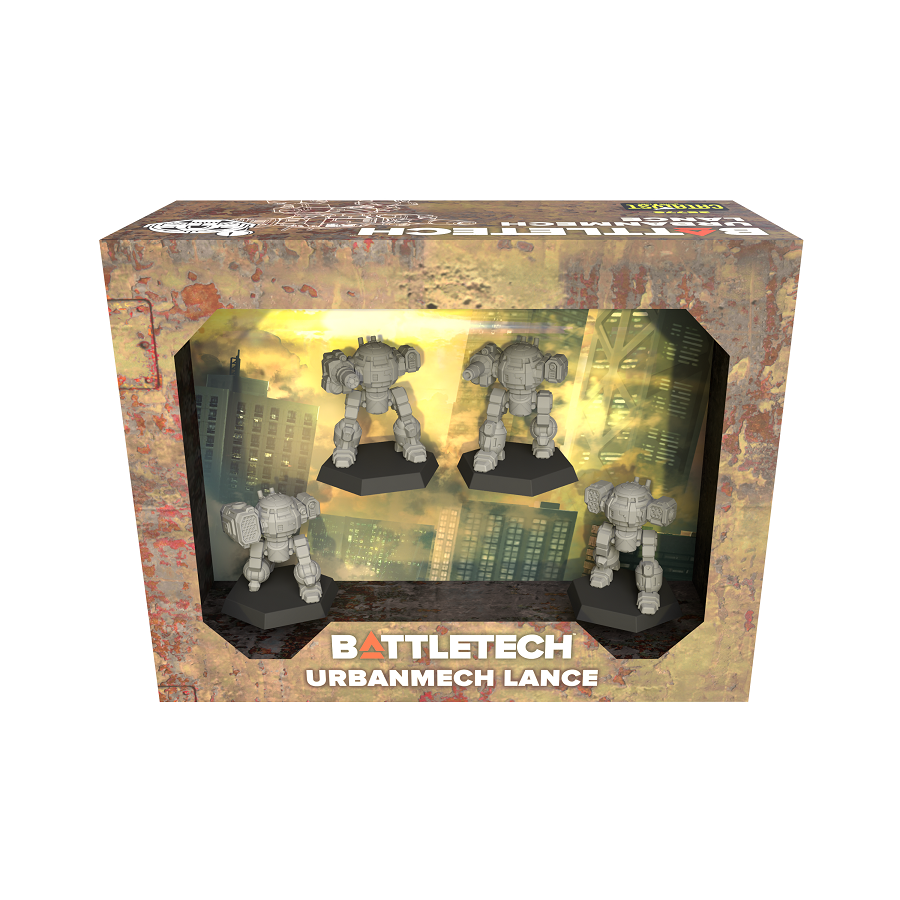 Snord's Irregulars Assault Lance
Das es kommt wurde ja schon vor einer Weile geteasert, aber es fehlte noch an Informationen. Nun wissen wir mehr
Es wird einen Spartan geben und wohl einen FrankenMech, der einzigartig bei den Irregulars ist. Dazu eine springende Variante der Guillotine und eine neue Variante des Highlander.
Wie schon die anderen beiden Force Packs, wird auch das Snord's Irregulars Pack im Frühling in den allgemeinen Handel kommen.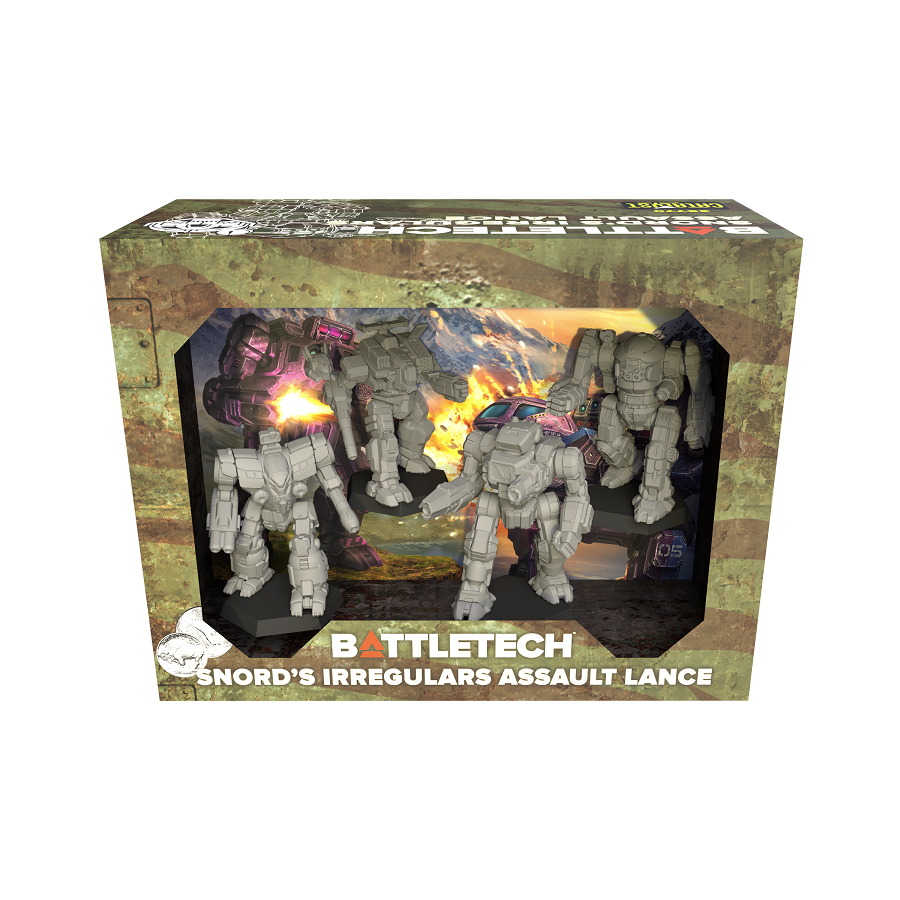 Recognition Guide Vol. 1: Classics
Jetzt wissen wir auch, wie das Cover des ersten Sammelbands aussehen wird und können endgültig sagen, dass er die Classic Mechs beinhalten wird. Also alle Neuauflagen der alten Unseens.
Die neuen Mechs, Fahrzeuge und BAs kommen dann wohl im nächsten Band, der den Titel Recognition Guide Vol. 02: ilClan tragen wird.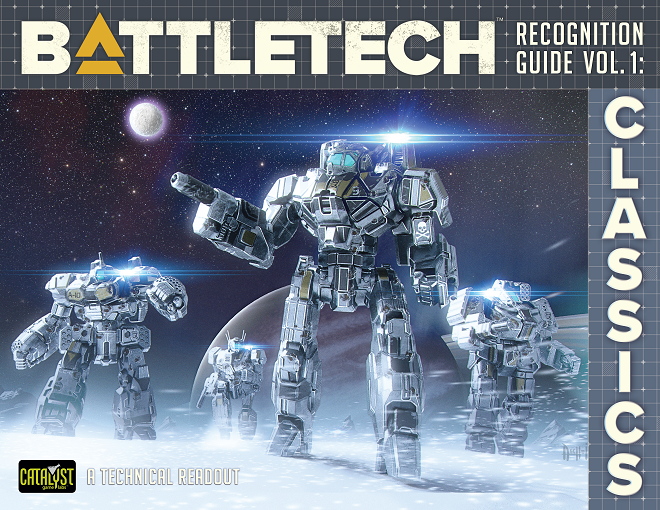 THE BEST, BUILT BETTER

The march of technology across BattleTech's eras is relentless—but some war machines never die. As the ilClan era dawns, the most recognizable BattleMechs stand ready to carry your banner into the future, bristling with cutting-edge weapons and armor.

Recognition Guide, vol. 1: Classics collects some of the best-known Inner Sphere, Clan and ComStar BattleMechs, rebuilt with the latest technology to keep them competitive on modern battlefields. This volume is the companion to Recognition Guide, vol. 2: ilClan, and contains material originally published in the bestselling PDF-only BattleTech Recognition Guide: ilClan series.

Each machine is fully detailed with an illustration, in-universe development notes, battle histories, and notable pilots for each unit.
Alpha Strike Neopren Maps
Es wird zwei neue Alpha Strike Neopren-Karten (hexfrei) geben.
BattleMat: Alpha Strike: AeroBase #1
BattleMat: Alpha Strike: AeroBase #2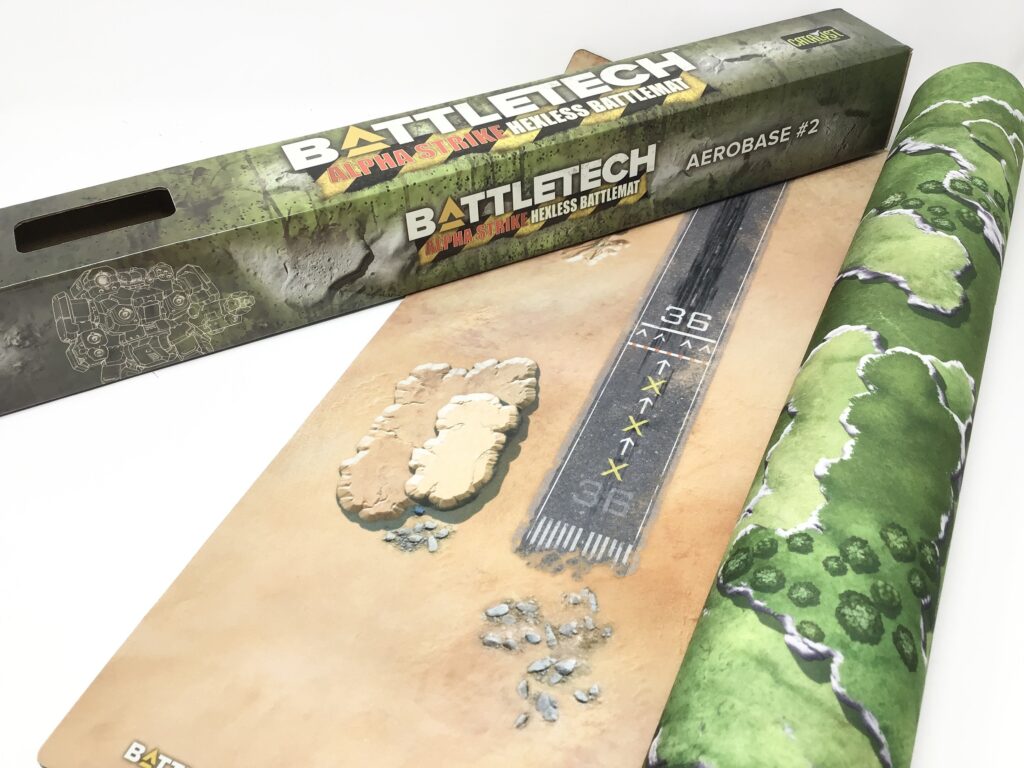 Alpha Strike Counters Pack
Das Alpha Strike Counter Set ist nun auch offiziell angekündigt. Hier findet ihr mehr Details zum Inhalt.
Plushies
Mehr Plushies braucht die Welt
Auf der Adepticon werden endlich die neuen Plushies erhältlich sein.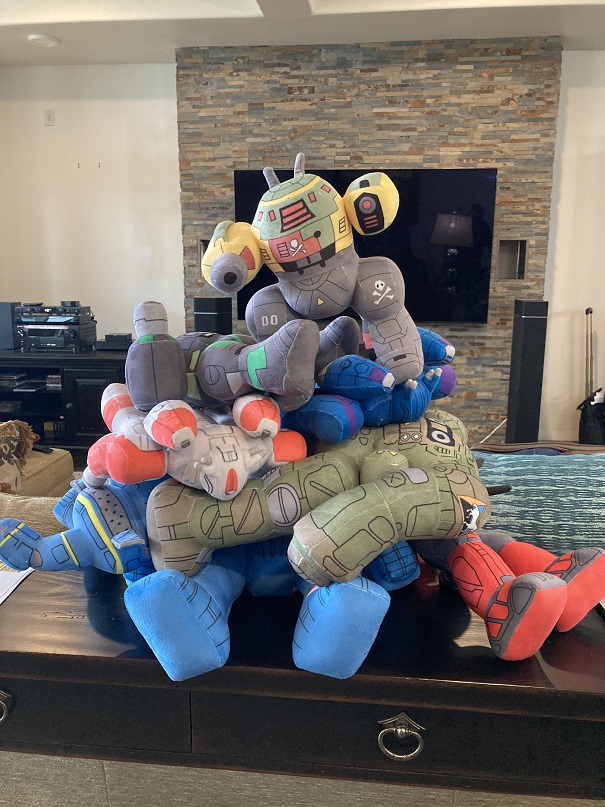 UrbanMech (House Liao): $34.99
Phoenix Hawk (House Kurita): $39.99
Phoenix Hawk (21st Centauri Lancers): $39.99
Archer (Kell Hounds): $44.99
Archer (Wolf's Dragoons): $44.99
Atlas (House Davion): $49.99
Atlas (Eridani Light Horse): $49.99
Ich will sie alle haben!
Destiny Scale Marauder
Es wird eine begrenzte Zahl an Destiny Scale Marauder Miniaturen geben. Die Zahl wird deshalb begrenzt sein, weil es ein Testprodukt ist. Ob und wie die "Miniatur" nach der Adepticon verfügbar sein wird, steht noch nicht fest.
Mit satten 244,99 $ ist der Preis aber schonmal eine Hausnummer. Dafür bekommt man allerdings auch eine dicke ladung Resin.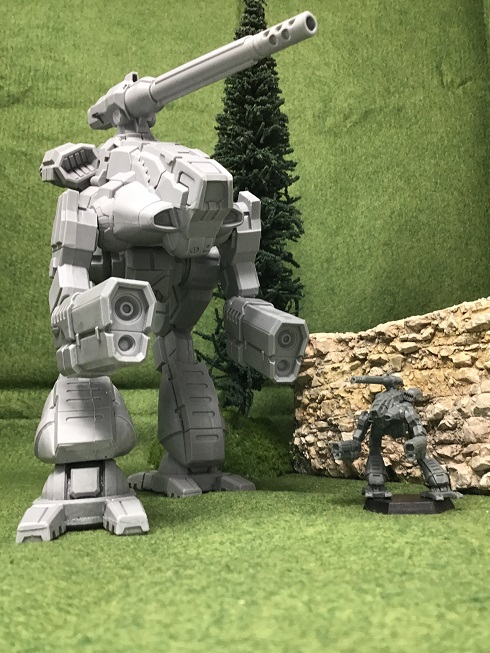 Phoenix Hawk Premium Mini
Die nächste Premium Miniatur wird der Phoenix Hawk sein. Er wird nächste Woche verfügbar werden. Ich vermute mal, dass der SciFi Trader sich wieder um die Versorgung für uns kümmern wird.
Kickstarter Launch Party in Berlin, Force Packs, Plushies, RecGuide und mehr